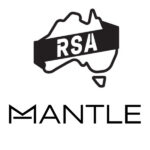 RSA and Mantle
We are proud to be working with RSA Contractors towards the common goal of enhancing healthcare access for all Australians.
Mantle Health offers you secure online psychology services whenever you need it. We are removing long wait times and making services conveniently available at the touch of a button.
To book an approved session at no cost to you, please complete your details below. If you'd prefer to speak to our team, call
1300646753
between 9am and 5pm, Monday to Friday.
Please note: if the matter is urgent or you have an emergency, contact Lifeline on 131114 anytime of the day or night.